What is ecommerce?
Ecommerce is defined as the act of buying or selling goods and services over the internet. Today ecommerce is one of the most popular ways for consumers to buy goods and services and it has been predicted that ecommerce will reach $6.54 trillion in sales by 2023 worldwide.
To put that in perspective, that's over 2 times the size of the UK economy.
---
Technology advances within ecommerce
As industries evolve and the internet continues to drive innovation, what was once an expensive and impractical business endeavour has now been commoditised and is available to anybody at a small price.
The rise of smartphones and easy access to the internet (regardless of location) has been an important foundation for the growth of ecommerce websites and subsequently, mobile commerce or m-commerce has become its own market. Social media sites such as Facebook, Twitter and Instagram have not only captured the attention of generations but have pivoted towards driving m-commerce in an unprecedented way.
This switch in attention from television and radio to mobile devices has called for a major shift in the way marketers engage with their audience.
This technological advancement driven by ecommerce has not only unleashed new routes to market for businesses on social media platforms which have created their own version of ecommerce also known as 'social selling'. But has driven the power of online shopping into the consumer's hands. Convenience is king and businesses know it.
Big businesses in the digital world are turning their heads to ecommerce. YouTube announced, soon, viewers will be able to shop directly from YouTube videos to compete with ecommerce giant, Amazon. In 2017, Instagram introduced shoppable posts as well as food orders and a gift card option which can be offered through stories.
Social media platforms aren't just for sharing and connecting with friends and family, they're a powerful tool every business needs in their arsenal.
With more and more technological advancements being developed, online shopping is becoming more and more convenient for the customer than ever before. With 24/7 365 days available to shop online, improvements with free delivery and returns, buy now pay later options becoming more and more popular, it's not surprising to see that ecommerce is growing at an unprecedented rate.
How much does an ecommerce business cost?
Initial high costs of starting an ecommerce business in the 1990s stagnated its growth, however, this was short-lived after innovators started to offer cloud-based solutions for a low monthly cost. This was the birth of what we today know as 'Software as a Service' (SaaS) and was shortly followed by the rise of social media and globalised connectivity which has become a strong driver of online shopping.
With the rise of software being accessed via web browsers, the popularity of ecommerce websites and platforms have skyrocketed and the business owner has a huge number of choices when it comes to getting started selling online.
Whilst there are a number of factors to take into consideration when starting an ecommerce business, the initial start-up costs can range anywhere from around £32 per month for a SaaS solution, to a bespoke quote for a purpose-built ecommerce website, which can cost thousands.
Putting aside finding your stock, getting anything printed such as business cards and any other cost you may associate with starting a business; purely setting up an online business simply depends on what you need from your online shop.
Speak with our ecommerce experts who can help you explore what option is right for your business.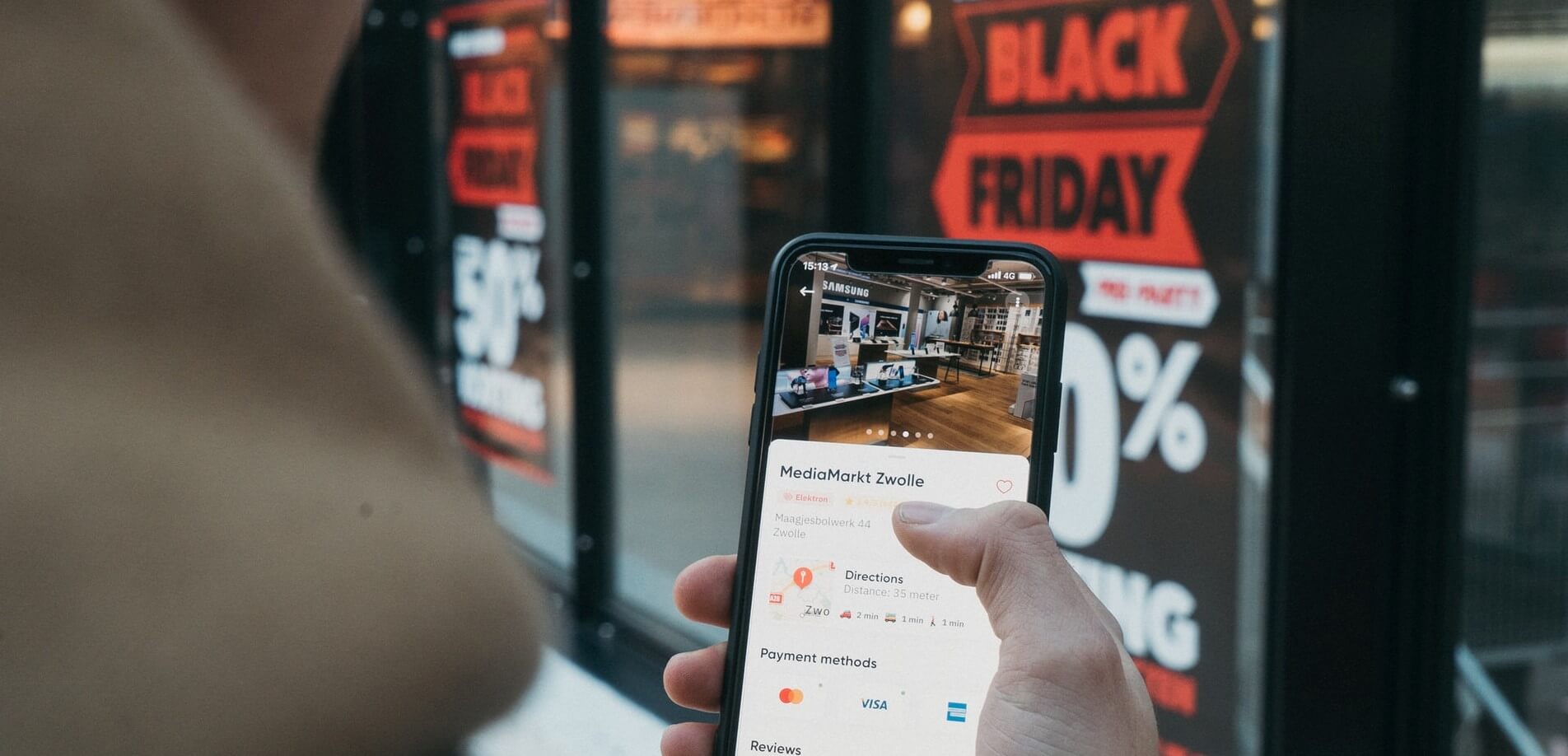 The history of ecommerce
Ecommerce isn't completely new but in relative terms is still in its infancy. However, its rate of growth is something no other industry has seen before. To give you a little more information on how ecommerce came to be, here's the history of ecommerce.
| | |
| --- | --- |
| 1969: | CompuServe is founded by electrical engineering students Dr. John R. Goltz and Jeffery Wilkins using a dial-up connection. Introducing some of the earliest forms of email and internet connectivity. |
| | – |
| 1979: | The first form of electronic shopping was introduced by Michael Aldrich by connecting a modified TV to a transaction-processing computer and telephone line. |
| | – |
| 1981: | Thomson Holidays [UK] is the first business-to-business online shopping system to be installed. |
| | – |
| 1982: | Minitel was introduced nationwide in France by France Télécom and used for online ordering. Boston Computer Exchange launched as the world's first ecommerce company. |
| | – |
| 1984: | Gateshead [UK] SIS/Tesco is the first B2C online shopping system and Mrs Snowball, 72, is the first online home shopper. In April 1984, CompuServe launched the Electronic Mall in the USA and Canada. It is the first comprehensive electronic commerce service. |
| | – |
| 1990: | Tim Berners-Lee [UK] writes the first web browser, WorldWideWeb, using a NeXT computer. |
| | – |
| 1991: | The US National Science Foundation lifts its former strict prohibition of commercial enterprise on the Internet. |
| | – |
| 1994: | "Ten Summoner's Tales" by Sting becomes the first secure online purchase through NetMarket. |
| | – |
| 1995: | Jeff Bezos launches Amazon.com and makes its first sale. |
| | – |
| 1995: | eBay launches (as AuctionWeb) and sells the first item, a broken laser pointer. |
| | – |
| 1998: | The launch of PayPal, which was eventually sold to eBay in 2002 for 1.5billion. |
| | – |
| 1998: | The launch of Google as a search engine. PayPal launches as an ecommerce payment system. |
| | – |
| 1999: | The first online-only store (Zappos) opened, bought by Amazon for $928mil in 2009. |
| | – |
| 2000: | Google launches Google AdWords as an online advertising tool. |
| | – |
| 2002: | EKM launches as the UK's first cloud-based ecommerce provider. |
| | – |
| 2002: | eBay acquires PayPal for $1.5 billion. |
| | – |
| 2004: | The Payment Card Industry Security Standards Council (PCI) was formed to ensure businesses were meeting compliance with various security requirements. Shopify launches. |
| | – |
| 2005: | The early beginnings of social commerce thanks to social networks. Etsy launches. Amazon launches Amazon Prime memberships. |
| | – |
| 2008: | Groupon launch, the company was valued at over $1 billion after just 16 months in business, the fastest company ever to reach this milestone. |
| | – |
| 2011: | Facebook introduces sponsored stories as a form of early advertising. |
| | – |
| 2014: | Apple Pay was introduced as a mobile payment method. |
| | – |
| 2015: | Amazon.com accounts for more than half of all ecommerce growth, selling almost 500 Million SKU's (Stock Keeping Units) in the US. |
| | – |
| 2016: | Alibaba announces it will be acquiring a controlling stake in Lazada Group for around $1 billion. |
| | – |
| 2017: | Instagram introduced shoppable tags, enabling people to sell directly from their Instagram feeds. Cyber Monday sales exceed $6.5 bn. |
| | – |
| 2018: | An estimated 1.8 billion people worldwide made an online purchase. |
| | – |
| 2019: | US retail sales on Amazon increased by 191%. |
| | – |
| 2020: | COVID-19 began to impact the UK economy and ecommerce sales skyrocketed from February and now account for 36% of total retail sales in the UK. |
Examples of popular ecommerce sites

Amazon is the poster boy for ecommerce success stories and has often been coined 'the cornerstone of ecommerce as we know it'. After leaving his job on Wall Street in 1994, Jeff Bezos founded an online book store and named it 'Cadabra'. Bezos soon renamed the store to 'Amazon' as he felt this represented a place that was "exotic and different".
He also noted that beginning the company name with the letter 'A' would have an alphabetical advantage when people were searching for the business.
After their initial ecommerce success, Bezos saw the potential of other products through the website so he decided to diversify their listings. Diversity and innovation is still a fundamental pillar of the success of Amazon which is ever so apparent today. Amazon is now the largest internet retailer in the world and in 2016 surpassed Walmart as the most valuable retailer in the United States, placing it 9th largest globally.
---

The story of UK based kitchen appliance retailer 'AO.com' has unorthodox beginnings. It is said that CEO, John Roberts was in a pub when his friend bet him £1 that he could not sell appliances online.
Roberts took up the bet and started 'Appliances Online' in 2001 selling white goods. 'AO' has always had a strong focus on its employees and company culture and was voted #4 on 'Times best mid-sized companies to work for in the UK'. AO floated on the stock market in 2014 to raise growth capital and in 2015 turned over a reported £476.7 million.
---

ASOS (originally 'www.AsSeenOnScreen.com') started in 2000 with the idea of 'starting an internet business where people could find clothes or accessories they had seen celebrities wear on TV'.
The company soon changed the name in 2002 after diversifying its product range to more than celebrity clothes. ASOS is now a global online fashion and beauty retailer shipping to 140 countries from fulfilment centres in the UK, US, Europe and China.
---

The founders of B&Q saw in the 1960s that DIY was the hobby of a select few, and getting your hands on professional building supplies could be quite intimidating for the average "DIY'er".
B&Q wanted to appeal to the casual audience and opened up their first store in Southampton, UK. DIY became increasingly popular over the following decades. B&Q grew from strength to strength, when in 2001, they launched their ecommerce website, 'www.DIY.com', providing "24/7 access to B&Q products, expert advice and inspirational room ideas".
A notable development in recent years is B&Q's decision to invest £60million in new website design to make sure it is responsive to cater for the ever-growing mobile audience.
---

eBay was founded in 1995 under the name 'AuctionWeb' before renaming to eBay. The online marketplace was originally built as a side project by founder Pierre Omidyar who was astonished when somebody bought a broken laser pen of the website.
eBay continued as a side project for Omidyar until he had to hire his first employee, Chris Agarpao, to handle all the cheques coming through for fees.
In 1997, the company received $6.7million in venture capital funding from Benchmark Capital. The company went on to expand their category listings and the business grew rapidly.
---

Jack Ma grew up amidst a cultural revolution in China with a passion for expanding his horizons.
After failing his university entrance exam twice, Ma began applying for jobs and famously recalls being turned down for a job at KFC.
He went on to teach English for $12 a month and in his time teaching found himself dumbfounded when he searched the word "Beer" on Yahoo.com and was met with no relevant search results.
Jack saw the opportunity and built "China Pages" coined as "China's yellow pages", eventually profiting what would have been around $800,000 at the time.
Ma then had the idea for Alibaba.com and gathered 17 of his closest friends for investment. He proposed that they should build the Chinese equivalent of eBay and will compete through a strong company culture and customer focus.
With little competition in an unsaturated Chinese market, Alibaba was the first of it's kind and grew rapidly until it's IPO (Initial Product Offering) of $25 Billion in 2014.
---
What do these all have in common?
Despite unique differences, all of the origin stories of ecommerce giants such as Amazon, eBay and so on demonstrate the power of ecommerce and its potential to grow rapidly in often short spaces of time with little initial capital.
Whether a business is a 'pure-play' ecommerce business or one that started offline and is now expanding online, ecommerce is a hugely scalable environment that any business can thrive in.
This has been accelerated drastically by the impact of COVID-19 on the world. Many bricks and mortar shops shut their doors and consumers turned to online businesses to fulfil their needs.
This change in consumer habits boosted the ecommerce industry which now has a worldwide total sales of 16% and is set to continue to grow.
But this shows the ultimate power that ecommerce has in that no matter if you own a brick and mortar shop or are starting a business for the first time, everyone needs an online presence and there's no debating the power of ecommerce now.
Read more about the initial impact that COVID-19 had on UK businesses.
Types of business models
Let's talk about the different types of business models there are and how your business or idea may fit into them.
Business to Business (B2B)
B2B (Business to Business) simply put is when both the seller and buyer are businesses.
An example of a B2B ecommerce transaction would be a clothing retailer sourcing materials to then customise and sell on to their own customers.
Due to the nature and volume of B2B operations, these transactions tend to be a lot larger than one would find in a B2C (Business to Consumer) environment.
Business to Consumer (B2C)
B2C (Business to Consumer) ecommerce is when a business sells directly to a consumer. An example of a B2C ecommerce business would be an electronics company selling mobile phone accessories over the internet.
In recent years, the rise of popularity of ecommerce has often eliminated the need for 'bricks and mortar' physical stores, leading to what has been often coined 'the death of the high-street'.
Consumer to Business (C2B)
The internet has increased the choice consumers have, thereby placing more power in their hands. Before the internet, you would often have one large monopoly who owned a segment of the market and you would have to pay whatever price they set.
Consumers can now set their own standards and specifications of what they want and companies can bid for that sale.
An example of this would be a customer placing a requirement on a job board where companies would then have to bid for the winning project.
Consumer to Consumer (C2C)
The internet infrastructure now allows customers to sell directly to other customers. A popular example of C2C would be eBay, where a consumer can list their unwanted items on an online marketplace and sell directly to other consumers.
This has often been referred to as 'consumer to business to consumer ecommerce'.
Whatever your business or idea is, it will fit into one of these business models.
Types of ecommerce
Not only are there different types of business models but there are also different types of ecommerce.
These types of ecommerce will largely depend on what your business is, it's product and or service as well as who your target audience is. Here's a brief explanation of each type of ecommerce.
Online only
Often referred to as 'pure-play' ecommerce businesses, products can only be purchased from these businesses by visiting their website.
They do not have a brick and mortar store that you can shop from and will often have warehouses to manage their stock and fulfilment.
Popular examples of 'online only' businesses are 'asos.com', 'lookfantastic.com' and 'made.com'.
Mail-order
Mail-order businesses have a transactional website plus a printed catalogue and sometimes a brick and mortar store.
Examples of mail order businesses include 'Boden', 'Ambrose Wilson' and 'Lands End'.
Dropshipping
A dropshipping business is one that will often manufacture, store and distribute products for other businesses for a set fee. If an ecommerce business decided to use a dropshipper, they would not touch their inventory, they would simply sell their products online and send the orders through to the dropshipper, who would deal with the fulfilment of the goods.
Big bricks and clicks
These are large scale businesses that often have a strong physical presence and brand recognition and have built a transactional website on top of the platform.
Popular examples of these businesses would be 'Argos', 'Boots' and 'Topshop'.
Boutique bricks and clicks
These businesses often have just one or two physical locations with an ecommerce website to accompany them.
Examples of these businesses would be 'Boswells' and 'Brownsfashion.com'.
Mainstream piggyback marketplaces
This business group see no need in investing and building a website of their own, but instead market and sell their product through online marketplaces such as eBay and Amazon.
Niche piggyback marketplaces
Businesses that operate in very specific niche industries are not always suited to selling on mainstream online marketplaces such as eBay or Amazon. Instead, they tend to use websites such as 'Etsy.com' (arts and crafts), 'Hotels.com' (hotels and accommodation).
This way, they know the customers searching these sites will be more 'qualified leads' as they are operating within their specific niche.
Full multichannel
Full multi-channel businesses are by far the most complex operations in the market and are using all of the channels available to them to reach their target audience. These businesses will have bricks and mortar stores, a transactional website and catalogues. With increased logistics and complexity also comes huge potential and brand exposure.
Popular 'full multichannel' businesses include 'Next', 'Crew Clothing' and 'Bravissimo'.

Advantages and disadvantages of ecommerce
Advantages
Increased customer base
Being online offers a huge opportunity for businesses to reach a wider audience without the locational constraints of a brick and mortar store. Ecommerce gives businesses an opportunity to connect with new customers all over the globe and sell directly to them. Online shops allow transactions 24/7 so a customer can purchase products from you regardless of your opening or closing times.
Open 24/7 365 days
Ecommerce businesses aren't affected by weather or location-specific difficulties and are usually open 24 hours a day, 7 days a week, 365 days a year. As the 'doors never close', the business continues to be profitable when others are closed for business.
Cost-effective
The lower cost associated with setting up and running an ecommerce website means that money saved can be reinvested into the operation. Be it reinvesting into the operational infrastructure or lowering your prices, these lower costs are a competitive advantage for your business.
Services
Service-based businesses such as accountants can offer more information to their prospects without the need for direct consultation. If it would still be useful for the business to offer an 'in-person' consultation, a web-to-lead form should be placed on the website which will gather information about the customers who can then be contacted by phone or email.
Instant transactions
In a fast-moving market where time is the main commodity, ecommerce gives both the business and consumer their time back. Transactions are processed and approved instantly and the money will have cleared the customer's bank account within 3 working days.
We now live in a world where everything is convenient and 'to-hand'. Time is a consumer's main commodity and online shopping allows them to buy their goods without leaving their home. There's a huge value placed in this convenience which now reflects badly on purely physical retail outlets that force customers to come to their store to shop.
Subscription / recurring payments
A subscription-based model, offering a recurring payment method is easy to set up inline with an ecommerce operation and allows customers to set up their payment method once and receive products on a weekly or monthly basis.
Easy comparison
It is now easier for consumers to see through the veil of marketing waffle and compare like for like products, side by side. This also gives the customer a better idea of what they should be paying for a product.
Product details
Online product descriptions can offer a wealth of contextual information that an in-store employee would not have the capacity to remember for each product. This could be things like where the product was made, materials used and how the product should be used etc.
Customer reviews
Online reviews offer customers a 'point-of-call' if they are unsure about a business. By simply searching for 'Company X reviews' they will have a catalogue of customer experiences to take reference from. As an ecommerce business owner, this is why it's important to ensure your online reputation is positive and deal with any negative reviews you receive in a professional manner.
Coupons and deals
With multiple businesses fighting for your attention and custom, each is trying to get a competitive advantage over the other. One way online businesses tend to do this is by offering coupons and discounts for shopping on their website. This is great for consumers as it doesn't take much searching to find a bargain.
Greater choice
Consumers also now have a much greater choice available to them. Where a physical shop may lack the storage capacity to keep different variations of products, an online catalogue has no space restrictions and products can be made to order if necessary.
Disadvantages
Increased competition
Customers now have more choice over who to purchase products from which means businesses need to have a clearly defined competitive advantage for the market to choose them over another.
Newcomers
Although it is easy to set up an ecommerce business, consumers may be hesitant to buy from a company they have never heard of. In a physical retail location, a business has the opportunity to welcome customers and build trust with them, it is much harder to build trust through your website.
A more competitive market
More choice pushes the market into a more competitive environment. Unless a business has a distinct commercial advantage, they will be forced to compete on price. This is great for the consumer as it means they will be getting their products cheaper than if in physical retail outlets who could charge higher prices for exclusivity.
Slow adoption
If there are already well-established market leaders in an industry, a business may find it hard to gain market share online as search results are dominated by established competitors. With no online experience, it could be an expensive task to get the market's attention.
Security issues
It doesn't take much to find somebody who has been ripped off online. In a world where online scams are rife, it's hard for businesses to gain the trust of new customers. It is important for online businesses to take measures to ensure their customer's contact and financial details are stored safely using web fraud detection.
Upkeep and management
Ecommerce is still a relatively young market and there are often updates and procedures that need to be maintained to stay competitive in an ever-changing market. An example of these changing overheads would be to ensure that your online shop is optimised for mobile. We now live in a world where the majority of shoppers use their phones to purchase items, if a business's website is not 'mobile optimised' they will be penalised in the search engine rankings.
Logistics and delivery
The reduction in physical customer interaction often leads to a higher number of lost orders or orders being shipped to the wrong place at the wrong time. It is important that a business develops a strong order handling infrastructure that can automate this process with as little mistakes made as possible.
No human interaction
"The challenge of ecommerce is building effective relationships in the absence of any human interaction"

Christopher Bones & James Hammersley, 'Leading Digital Strategy'
Repeat business is based on building long-term relationships with customers. If a customer feels they are treated well and valued at a business, they will be more inclined to return to that business, even if they charge slightly more than competitors. The trouble with ecommerce, however, is there is no physical human interaction which makes it hard to build real human relationships and make your customers feel valued.
Returning goods
Businesses can't get it right every time and returns are just part of the business. However, without a physical brick and mortar shop and little customer interaction, it can often be an expensive and time-consuming task for a consumer to arrange returns if a product is not as expected.
Stock issues
If a customer buys a product on your website that is actually out of stock, they may receive the wrong product or indeed no product at all. This problem would not exist at a brick and mortar shop, but it may leave the customer just as disappointed and looking elsewhere.
Quality
Without being able to test products prior to purchase, a customer can't know for certain that the product that arrives will meet their initial expectations. It is important for consumers to review a business return policy as a provision for expectations not being met when the product is delivered.
Hidden costs
It is easy for an online business to hide something in the small print and include little hidden costs upon online checkout. Extra fees may include things like 'extra handling fee' or an 'administration fee'.
Ecommerce options
There are plenty of options available to those who wish to start an online business or those who want to take their existing business online.
Each option has its own unique advantages and disadvantages and the decision should be based on the size and objectives of the business. Here are a few examples of how you can set up your own online shop.
Bespoke development
A bespoke development would involve finding a custom solution, outlining your requirements and needs and paying for them accordingly.
This solution will give you a very high quality and professional end product as it will be designed by professionals who will have many years experience and they will be able to offer deep insight into what works best for your industry and what tools you will need to achieve your desired goals.
It can also be quite costly given the custom nature of the development, the time it takes as well as the quality of the people working on it.
| | |
| --- | --- |
| Pros | Cons |
| Low cost. Easy to uExperienced, will deliver a high-quality product. The consultative process if you have any questions.se, perfect for beginners. Quick setup. | Costly. A bespoke development will often be a very costly process. If you're inexperienced in e-commerce and website development, an agency may use this vulnerability to upsell you features that are unnecessary for your objectives. A bespoke development can often be quite time-consuming. |
Self-hosted
Self-hosted, often referred to as 'open-source' systems are developed as a public collaboration.
These systems are usually very robust and scalable where the business owner has sole responsibility for the building, running and maintaining of the shop.
This however can be costly and include buying your own servers, maintaining them and paying for the additional electricity and cooling needed.
| | |
| --- | --- |
| Pros | Cons |
| Robust, scalable, full control (no external dependencies). | Expensive, requires expertise, no support. |

SaaS platforms
'Software as a Service' platforms are 'all-in-one' cloud-based solutions, usually based on a low priced, monthly subscription. These platforms are great for new potentially inexperienced business owners who want everything they need to build an online shop in one place.
| | |
| --- | --- |
| Pros | Cons |
| Low cost. Easy to use, perfect for beginners. Quick setup. | Don't own the software, if the service provider goes down, so will your business. Sometimes limits or caps set e.g. the number of products. |
Is an ecommerce business right for you?
Now that you have a better understanding of what ecommerce is, how you can get started with your own online business, why not take a look at some of our other blogs about how to get your first sale or how to start an ecommerce business + 5 business ideas to get you started.
---
If you'd like to learn more about setting up your own online shop, read on for more insights into running your own online business here.